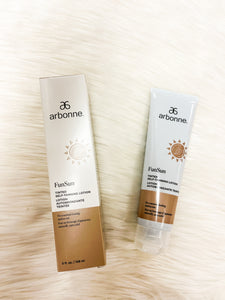 Directions: Exfoliate skin, spending more time on thickest skin areas (elbows, knees, ankles, feet). Shake well before applying evenly on dry skin ensuring even coverage. Extend a thinner layer over thicker skin areas to avoid uneven color.
Warnings: This product does NOT contain sunscreen and does not protect against sunburn. Repeated exposure of unprotected skin while tanning may increase the risk of skin aging, skin cancer, AND other harmful effects to the skin even if you do not burn.
DM @breazy_adams for more information on Insta!