You'll never feel blue at Breazy's
New arrivals hit the sales floor every single day!
shop newest arrivals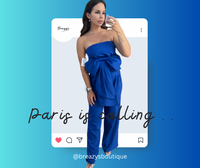 Contact Us
Contact Breazy's Boutique today at (228) 207-6702. Local? Select PICK-UP at checkout for FREE in-store pick-up! Pick up orders are ready in less than 24-48 hours. Follow us on INSTAGRAM @breazysboutique!
About Us
Meet Breanna, founder + owner + buyer

What is it that fuels each & every one of us in this world? For Breanna, it is Family, Food, Fashion & Forever homes (Nola Living Realty). If you know her personally, then you know you can always find her doing one of those things! Breanna married her husband, Derek, in 2018 in New Orleans, LA.  Breanna & Derek welcomed a baby boy into the world during a pandemic on June 2, 2020. If you would like to get to know Breanna, just give her a follow on Instagram & send her a message! @breanna_adams_realtor
Our Short Story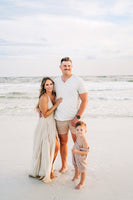 Location
Shop your heart away….
11509 Lamey Bridge Rd. Suite A D'Iberville, MS 39540
(228) 207-6702
January 2024 we will be relocating to 1801 Government St. Ocean Springs, MS 39564

—2023 Hours—
Mon - Sat | 10am - 6pm
Sunday | 12pm - 5pm
Holiday Hours vary