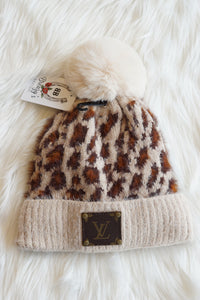 Fuzzy Cheetah Repurposed Beanie
Upcycled Items- prints may slightly vary. NOT ALL PRINTS ARE EXACTLY THE SAME! The condition of the Upcycled product used in this repurposed product does not reflect the condition of Upcycled product as it was originally sold. There may be minor imperfections that are barely visible as these Upcycled pieces of leather are repurposed!
**please examine each piece carefully before purchasing as they are FINAL SALE!!